Arculus is excited to announce an updated firmware release that includes support for several new currencies, including Solana (SOL), Hedera (HBAR), Cardano (ADA), Litecoin (LTC), Dogecoin (DOGE) and Stellar (XLM). This is an optional upgrade, so if you choose not to upgrade your card, it will still be supported and continue to function as normal. Any new ERC20 tokens being added with this update (TON, LDO, wETH, stETH, LEO) will also be available for those who choose not to upgrade their card, however, you will need to upgrade your card if you would like access to any newly supported blockchains and any new coins Arculus supports in the future.
With support for stETH, users will now be able to stake their ETH on LIDO and have it go right back to their Arculus Wallet.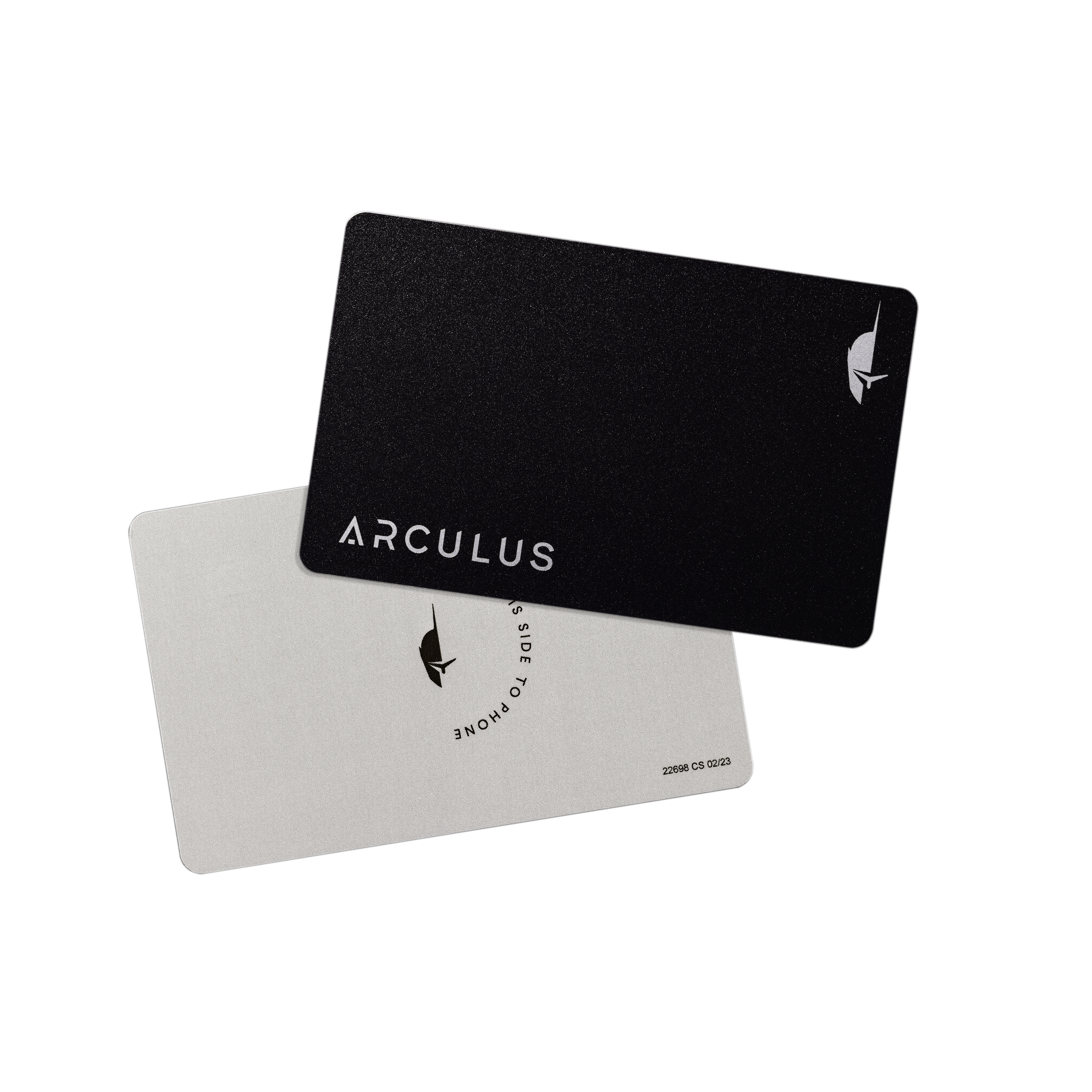 You may have noticed that when you open your Arculus Wallet, you now have an option to upgrade your card. If you've already purchased an Arculus Card from one of our authorized retailers, you're eligible to receive a new card at no cost.
The free upgrade for existing customers is available until August 31, 2023.
To upgrade, you'll just need a few things:
If you purchased from getarculus.com, you'll need the email address you used to place the order and the shipping address zip code.
If you purchased from Amazon, you'll need the zip, email, and Amazon order number.
If you purchased from one of our other retailers, you can contact our support team for assistance with the upgrade by opening a ticket on our website, or emailing support@arculus.co.
Bitcoin Conference 2022 attendees do not qualify for the free upgrade. This offer is exclusive to those who have already purchased a card from Arculus, however, there will be upcoming promotional opportunities celebrating the relaunch, so we recommend keeping an eye on our social channels for these!
To upgrade your card, head to your app settings and select "Card Upgrade Info", or visit upgrade.getarculus.com, and enter the relevant order information. Once your order information is verified, you'll receive a unique one-time code to use at checkout and grab your new card at no cost, with free 2-day shipping through FedEx.
Once you've received your new Arculus Card, head to the settings in your Arculus Wallet app and select "Upgrade with New Card". From here, you'll restore your original wallet using your recovery phrase and the new card. Once restored, you'll have access to all the new features and supported currencies available with this update.
If you need any assistance, please visit our support page for a step-by-step guide on how to set up your new Arculus Card.
For new users who don't already have an Arculus Card and Wallet, you will now have a choice between a 12 and 24 word seed phrase when creating a new wallet. You will also now be able to restore a wallet from another platform that has a 24-word seed, using Arculus.
Another new highly-requested feature you can find in your Arculus Wallet is the ability to export your transaction history.
You will also soon be able to find Arculus available on Amazon in three new countries: Canada, Australia and the UK.
The team is so excited to bring Arculus cold storage to new regions to help people from all around the world protect their assets, and to continue enhancing the product to bring our users the best possible experience when managing their crypto.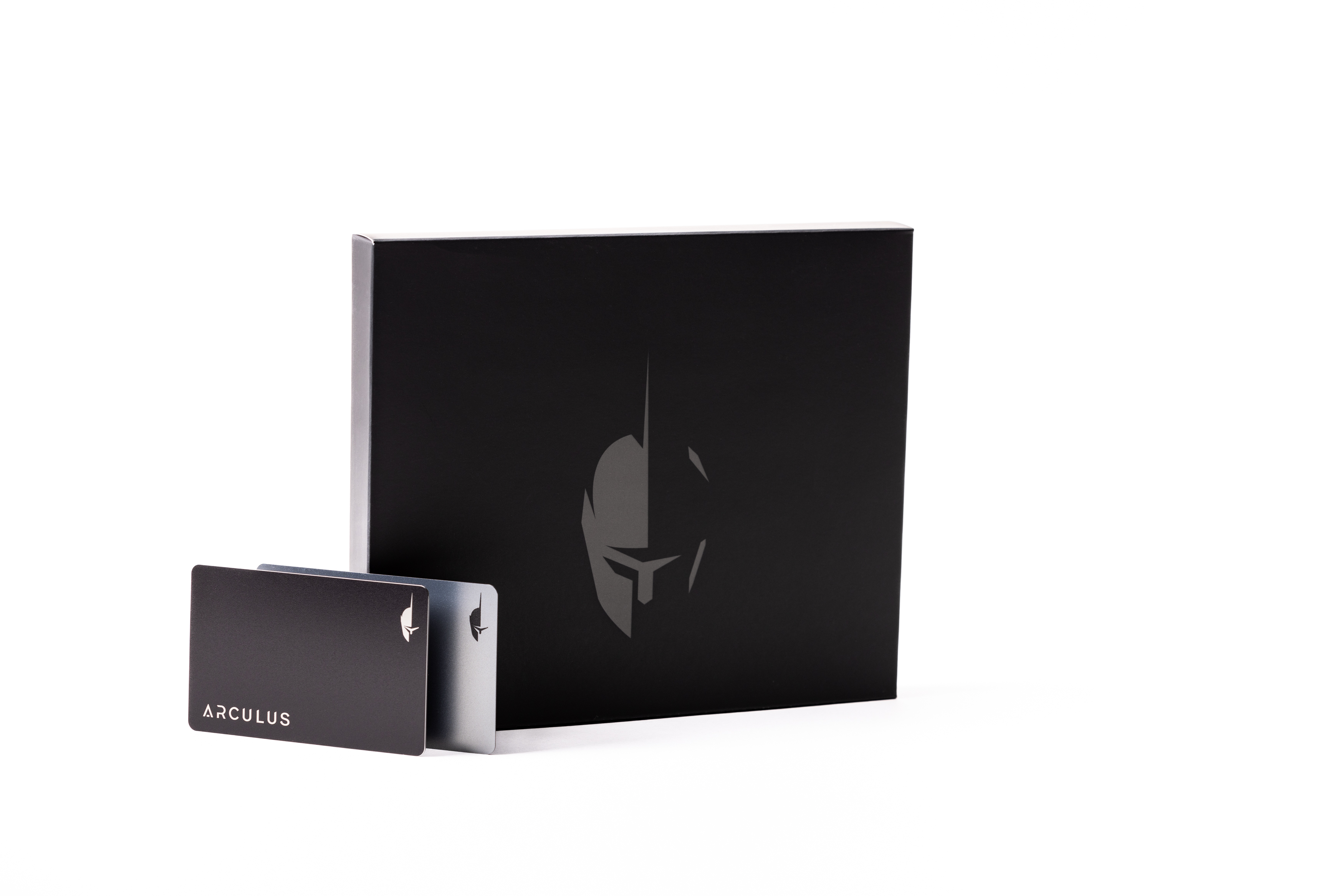 Why The New Card?
The card firmware upgrade enables additional card-level cryptographic capabilities. It is an optional upgrade, but for those customers who want access to the additional chains it is necessary because all Arculus Cards ship with their firmware locked. Locking the firmware was an intentional decision by our product team to further enhance the security of the Arculus Wallet, and remove a possible attack vector by making it impossible to have anything other than the official, factory installed firmware on the card. We are offering these one-time free card upgrades because we believe it is the right thing to do for our customers who already have purchased the first edition cards.
To answer the question many of our users have been asking, once you have upgraded to this new card, further updates to our supported blockchains will be available through app updates. You will not need to upgrade your card again in the future as we continue to integrate additional enhancements. This new firmware supports much more base cryptography than the edition 1 cards (i.e., additional curves and signing algorithms). These additional cryptographic capabilities were added to "future-proof" the cards.
We will be able to support many more tokens and chains with the new edition cards, and will continue to add many additional tokens and chains to the new edition Arculus Cards over the coming months. With the cryptographic capabilities of the new edition cards, we do not anticipate needing new card firmware for the foreseeable future